FEBRUARY 2021 NEWSLETTER  #003                                    FEBRUARY 1, 2021
NEW NEWS
Hello Everyone!
Joe McFadden and I played our first acoustic gig together January 23, at Hurricane Jacks in Levittstown, PA.  What at great night and fabulous turn out for our first event together!  I met a ton of new people, Levittown Rocks!!!  CC Cristi from the #1 Rolling Stones Tribute band "Hot Rocks" showed up and made his way to the stage and played a few tunes with us.  We were able to play an acoustic version of Jumping Jack Flash and Can't you see by the Marshall Tucker Band.  Someone did post a clip of the performance, check it out here.  CC is an amazing person and player, it was a great to finally jam with him.  Hopefully it will be a regular thing with CC, I know I can learn a lot from that dude!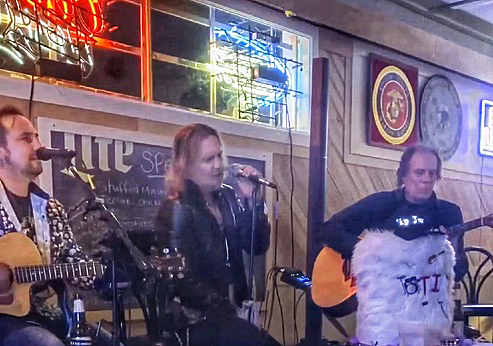 ***** New merchandise available now where you can get some t-shirts and stuff!  Brian Bachorz Music Store
---

January we ended up playing once again at Time Out Entertainment on the 22nd.  It was great to be back at Time Out once again and rock the place.
Starting off in February we will be in Delaware at Bar XII on February the 6th with another group Buzz-Kill from 9PM - 1AM.  Also in February we will be at Hurricane Jacks in Levittstown, PA again but with the whole band February 20th from 7PM - 10PM.
Look out for our Promo video for Fuzzy Side Out in production as I write this. 
If you want to friend us on Facebook here are all of are individual profile pages.  We each post our own unique things about Fuzzy Side Up.
Joe McFadden
Anthony Wolf Liberto
Billy Wayda
Jeff Wasneski
Brian Bachorz
---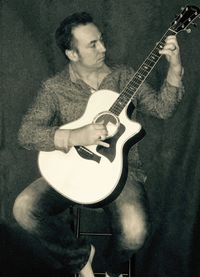 ACOUSTIC MUSIC
Brian Bachorz Live February Acoustic Gig's
No dates to report for February as of yet.  I'll send out a Facebook update on any new dates.  It's cold outside and indoor dining isn't all there just yet!! 
---
Jerkin the Flat 9  Well it's about time! Jerkin has started to demo a new song.  If you want to check out the current progress here is the link.  This is what we in the basement recording industry call a scratch track.  It's primarily to get an idea of the parts and flow of the tune.  So don't expect greatness just yet.  There is a lot of work to be done!  "The Law of One". 
The latest single "Crazy Little Memory" will soon be released on all major platforms.  It is doing well on Reverbnation most recently making it to #2 in the local area and @27 in Philadelphia.  The song is now in the final stretch of recording and production.  I am looking for an early March release date.
---
The Guitar Therapist - Please check out my Facebook page with great inspirational wisdom that I've come across to melt the mind with music.  Check it out! 
---
WEBSITE & SOCIAL MEDIA LINKS
Brian Bachorz Music     Brian Bachorz Live                 Jerkin the Flat 9
Fuzzy Side Up                NubNutlin Productions           Brian Bachorz YouTube                                                Revebnation Site

Sincerely,
Brian Bachorz - Fuzzy Side Up & Brian Bachorz Live
#brianbachorzmusic #brianbachorzlive #acousticguitarplayer #getfuzzd
153 Hampshire Dr. Woodbury, NJ 8096